On-Demand Certification Review Course – Available Now!
This course is only intended for those preparing to sit for the DNPCB Certification Examination.
What is the Dermatology Certification Exam?
The Dermatology Nurse Practitioner Certification Examination nationally accredited examination administered by the Dermatology Nurse Practitioner Certification Board (DNPCB). The exam is designed to measure the nurse practitioner's ability to assess and diagnose acute and chronic dermatological conditions that occur across the life span. National certification is a recognized measure of competence in one's specialty area and serves as recognition of expertise in the specialty practice of dermatology.
Who is Eligible for the Dermatology Nurse Practitioner Certification Exam?
To be eligible to sit for the Dermatology Certified Nurse Practitioner (DCNP) exam, candidates must meet the following requirements, as delineated by the DCNPB:
Masters or Doctoral degree in nursing
Current NP state licensure
National certification as a NP
Minimum of 3,000 hours of recent dermatology NP practice (within the last 3 years) with current practice in dermatology (hours obtained from a formal dermatology NP academic program count towards the 3,000 hours).
For more information on eligibility criteria, please visit: https://www.dnpcb.org/


 What Will the Certification Review Course Recordings Cover?
The recorded review course will provide a comprehensive overview of the delineated examination focus areas identified by the DCNPB. You will learn the "need to know" information to enable you to be focused and prepared to pass the examination.
Will the Review Course be offered In Person?
The SDNP Certification Review Course will be offered in person at the 2023 Symposium taking place April 20-21, 2023 in Park City, Utah.
Will CEU or Contact Hours be Offered?
14 hours of CE will be available for the On-Demand Certification Review Course.
4 hours of CE will be available for the On-Demand Practice Question Session.
Faculty:
Chair: Peggy Vernon, RN, MA, C-PNP, DCNP, FAANP
Kathleen Haycraft, DNP, FNP-BC, DCNP, FAANP
Diane Hanna, DNP, DCNP, FAANP
Lakshi Aldredge, MSN, ANP-BC, DCNP, FAANP
---
Accreditation Overview
Dermatology Nurse Practitioner Certification Review Course On-Demand Module
Claiming CME Credit
This self-guided enduring material takes approximately 18 hours to review all the recorded presentations. Successful completion is achieved when a series of assessment questions have been answered as part of the post-module evaluation.
Hardware / Software Requirements
An internet connection speed of at least 4Mbps and a modern browser 
Release Date: September 23, 2022
Expiration Date: September 23, 2023
All content is the copyrighted material of the ©2022 the Society of Dermatology Nurse Practitioners.
Target Audience
This activity is designed to educate dermatology nurse practitioners on the latest developments, insights, trends, and practice guidelines in dermatology that NPs need to know in order to advance their skills and improve their practices.
Learning Objectives
At the completion of this activity, participants should be able to:
Identify content areas for further study to successfully pass the certification exam prepared by the DNPCB.
Demonstrate fundamental concepts of knowledge to successfully pass the certification exam prepared by the DNPCB.
Integrate evidence-based differential diagnoses, diagnostics, and therapeutic options for dermatological conditions into daily patient care as a Dermatology Certified Nurse Practitioner.
Activity Goal
This activity is designed to address the following core and team competencies: 
Medical Knowledge, Practice-based Learning, Interprofessional Communication, Professionalism, Employ Evidence-based practice.
Non-Endorsement
The accredited provider verifies that sound education principles have been demonstrated in the development of this educational offering as evidenced by the review of its objectives, teaching plan, faculty, and activity evaluation process.  The accredited provider does not endorse or support the actual opinions or material content as presented by the speaker(s) and/or sponsoring organization.
Disclosures
The accredited provider adheres to accreditation requirements regarding industry support of continuing medical education. Disclosure of the planning committee and faculty's commercial relationships will be made known at the activity. Speakers are required to openly disclose any limitations of data and/or any discussion of any off-label, experimental, or investigational uses of drugs or devices in their presentations. - All employees in control of content have no relevant financial relationships to disclose.
All relevant financial relationships have been mitigated. The following participants have No Relevant Financial Relationships to Disclose:  Diane Hanna, DNP, DCNP, FAANP; Kathleen Haycraft, DNP, FNP/PNP-BC, DCNP, FAANP; Peggy Vernon, RN, MA, CPNP-PC, DCNP, FAANP
Relevant Financial Relationships
Lakshi Aldredge, MSN ANP-BC, DCNP, FAANP
Commercial Interest: AbbVie, Lilly, Regeneron, Sanofi, Sun Pharma, UBC, Incyte, Arcutis, Bristol Myers Squibb, Dermavant
Role: Speaker's Bureaus, Advisor, Consultant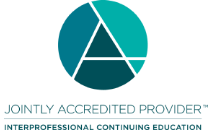 Accreditation
In support of improving patient care, this activity has been planned and implemented by Cine-Med and the Society of Dermatology Nurse Practitioners. Cine-Med is jointly accredited by the Accreditation Council for Continuing Medical Education (ACCME), the Accreditation Council for Pharmacy Education (ACPE), and the American Nurses Credentialing Center (ANCC), to provide continuing education for the healthcare team.
Physicians
Cine-Med designates this enduring material for a maximum of 18 AMA PRA Category 1 Credit(s)™.  Physicians should claim only the credit commensurate with the extent of their participation in the activity.
Nurses
This activity provides 18 contact hours for nurses.  
Other Healthcare Professionals
All other healthcare professionals will receive a Certificate of Participation. For information on the applicability and acceptance of Certificates of Participation for activities designated for AMA PRA Category 1 Credits™, consult your professional licensing board.
Support
This activity is being provided independent of industry support.